TIKKA PREBURN CATALYTIC SYSTEM.
A SYSTEM THAT WORKS FOR ALL NON COMPUTER CONTROLLED ENGINES, CARBURATED ENGINES, BOTH TWO AND FOUR STROKE!
-WELCOME!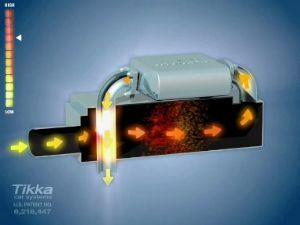 WATCH OUR DEMO! FOLLOW THE LINK ON THE LEFT SIDE!
Emission control- without computer control.
In the ever changing world of today, It is of great importance to meet up the standards of emission control. In the automotive industry where computerized devices can and are used, the control can be done very sophisticated today.
-What about other engines?
Small utility engines- as in chain saws, lawn movers, outboard engines.
Both Four and Two-stroke engines.
Also older carburated cars, motorcycles and so on. It can even be used in turbine engines!
We use it ourselves in one of our hotrod cars. We have also used an old Saab as a test mule. It has run for many years now, also confusing the annual emission test being done in Sweden.
Independent test even shows slightly lower co2 emissions when using our system.
The "Tikka Pre-Burn Catalytic System is the best way of doing all this!
Clean two-stroke engines, impossibility?
Since the cleaning of a two-stroke engine is the hardest thing to do,
also the fact that snowmobiling is a great part of our business, made that
we started with just that engine type- the two-stroke engine.



We are proud to say that all testing that has been made shows that
our method is by far the most effective way to clean a two-stroke Engine and also have a unit that lasts!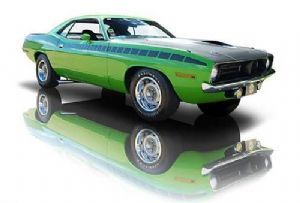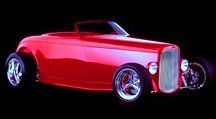 Our patented -
TIKKA CAT SYSTEM (US Patent Number 6,216,447 and Euro Patent Number PTC/SE98/00216) was measured at an independent test company. The tests at SMP show reductions in emissions by 80-99% with cat system! Please note that compared to other systems on the market, our system works through out the whole working range on the engine, from idle to high speed.
The use of the two-stroke engine is wide spread due to its low weight and compactness. It has the disadvantage however that is being classified as a "dirty engine". The main reason of this is Hydro Carbons (HC), which comes from unburned fuel. The independent test institute Svensk Maskin Provning (SMP) in Umeå Sweden Specializes in machine and engine testing. They have made comparative tests of a Suzuki 0662-182 two-stroke engine taken out of an Arctic Cat Panther Snowmobile. The tests were held in SMP: s engine lab. They were made according
to the standard emission test procedure ISO-8171-1, 1996.

Test sleds in Jokkmokk Sweden on a nice vinter day.

Our method is based on our unique "Pre-Burn System" that keeps the catalytic converter from being overheated and melted down. The Hydro Carbons (HC) which makes the exhaust fumes so nasty and smelling, are measured in parts per million (ppm) On our test machine (In this case a Yamaha Viking Snowmobile) The HC level without CAT SYSTEM measured 4500 ppm HC, at idle and 5500-8500 ppm HC at mixed driving.
With "TIKKA CAT SYSTEM" The test showed 0-10 ppm HC at idle and 0-105 ppm HC at mixed driving.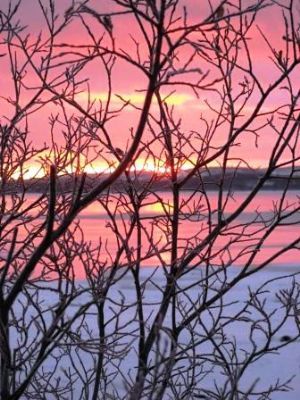 Copyright © Lowemission, Tikka Pre-Burn Catalytic System [admin]